School Bus Painting In Chicago
Big Rock is your school bus painting body shop in Chicago, backed by an amazing support team for School Bus Painting services. Our clients benefit from a huge footprint with School Bus Painting fleet services in our area, complete oversight, simple production model with faster turnaround, customized programs for special project needs, and a phenomenal warranty. Fleet services of all sizes trust Big Rock's reputation for craftsmanship, speed and economy. Big Rock stands behind its work 100%
Big Rock's fleet services cater to a range of business bus fleets, both large and small, including car rental and leasing companies, government and municipal agencies, telecommunications providers, food and beverage companies, manufacturers and corporations, national DRP insurance companies, and more. So no matter what the size of your fleet, or your business, Big Rock has the bus fleet services for you.
LOOKING TO REBRAND YOUR BUS?
Big Rock fleet service experts are dedicated to helping you visually build your brand.
Our team is highly skilled at managing large and small vehicle rebranding projects and will work with you to figure out the logistics of an efficient rebranding plan by assessing unit locations and creating the appropriate market schedules. In addition to organizing the details of these jobs, our corporate identity services include:
Computerized brand-color matching
Graphics consultation
Decals application
Paint booths for oversized vehicles
When it comes to branding, visibility means everything. Big Rock gets your vehicles back on the road to success quicker than independent shops can. Plus, we give you flexible billing options to lighten the payment load.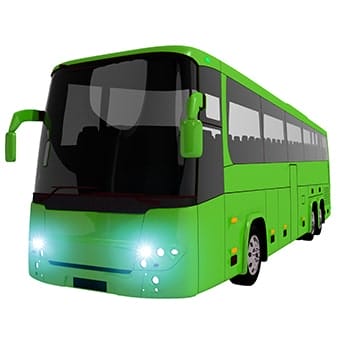 WE PAINT ANYTHING
Our projects range from large to small. No job is too big, or too small! Contact us today to speak to one of our experts!
GET STARTED NOW