GET A FREE ESTIMATE
GETTING STARTED ONLY TAKES 15 MINUTES
Stop in today and one of our expertly-trained auto paint technicians will work with you to determine the auto paint and collision repair services you need to turn the car you drive back into the car you love. As a part of our free estimate, you and the technician will inspect the car to identify the work needed to achieve the desired results within your auto paint budget.
Within 15 minutes, you will receive a written estimate that details the body work, supplies, parts, repairs and painting services needed to get you back on the road in no time.
Easy. Affordable. Reliable. Schedule your appointment today for a free estimate.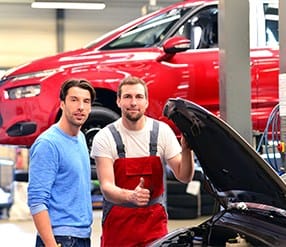 STEP 1
BODY REPAIR
Worried about those small dents and unsightly scratches ruining your auto paint job? No need to worry, as part of your vehicle's repair process, our body repair technicians have mastered the method of eliminating those blemishes down to a Five-Step Process to ensure that your auto paint finish is free from those small dents and unsightly scratches.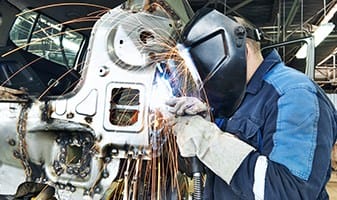 STEP 2
SURFACE PREPARATION
What's the importance of surface repair? You know those chips, scratches, cracks and excessive peeling on your vehicle? If left untreated and exposed to the elements over time, these conditions could ultimately ruin your auto paint job. At Big Rock Auto Rebuilders, our estimators examine your vehicle and suggest condition repairs.
STEP 3
SURFACE SEALER
Have you ever noticed how some paint jobs fail to hold their shine? It could be a matter of that old paint mixing with the new, creating uneven color and gloss. Sealer plays that all-important role of establishing a barrier between the old and new paint. This ensures consistent color and a higher gloss throughout the entire painted surface.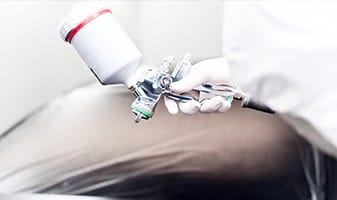 STEP 4
AUTO PAINT SERVICES
At Big Rock, we offer three paint packages tailored to your specific needs and budget concerns: Basic, Preferred and Premium. What makes each of the three services unique all comes down to longevity of the paint.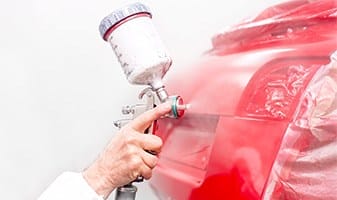 STEP 5
PROTECTION & FINISH
A great paint job deserves great protection. We often apply clear coats to our paint jobs to not only protect the paint, but to ensure an accurate gloss match and an overall seamless repair.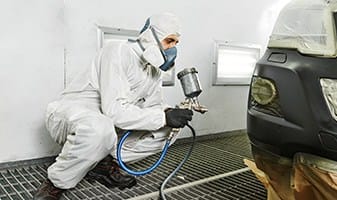 STEP 6
PROPER CAR CARE
Proper Car Care can have a major impact on the durability and appearance of your new paint. The right maintenance can help your car hold its color and shine, as well as provide protection from the elements.